How to know what care you need
If you're not sure where to start to get the right care in place, you can ask your local authority for help. Whatever your financial situation, the Adult Social Care team can help you to understand what type of care is the best fit for you.
Support to help you manage at home
A good first step is to think about the things you might be starting to struggle with at home. From jobs around the house to getting washed and dressed, care providers can support you to manage the essentials more easily and keep your quality of life.
Personal care means:
Washing
Dressing
Preparing medication
Getting out of bed
Using the bathroom
Home help means:
Cleaning
Gardening
Making the bed
Shopping
Paying bills and managing paperwork
Checking care providers
All UK personal care providers must register with their national care regulator. They must follow a strict code of conduct and have regular inspections of their service. Each UK regulator has a website where you can check individual care providers and see their latest inspection reports.
Ask all the questions you want
It's important that you're totally comfortable with and know what to expect from your care provider, so ask as many questions as you want to. Here are some ideas to get you started:
Questions for care at home providers
What background checks do your carers go through?
Will I always have the same carer? What happens when they go on holiday or are sick?
How will the carer get access to the house if I can't let them in?
What if I don't get on with my carer?
What's the hourly cost and does this go up on weekends/bank holidays?
Questions for care homes
Are there set visiting hours or can people stop by at any time?
What happens if my care needs increase?
Can I try the food before I decide?
How did your most recent inspection go?
How are you continually improving your residential environment?
Care Choices
Visit the Care Choices website to view or download their helpful checklists. These include key questions to consider when choosing a care service and cover care homes, dementia care, home care and more.
Care Concierge
If you would like some expert advice on finding a new care provider, resolving a dispute or exploring funding options then you might benefit from talking with our Care Concierge team.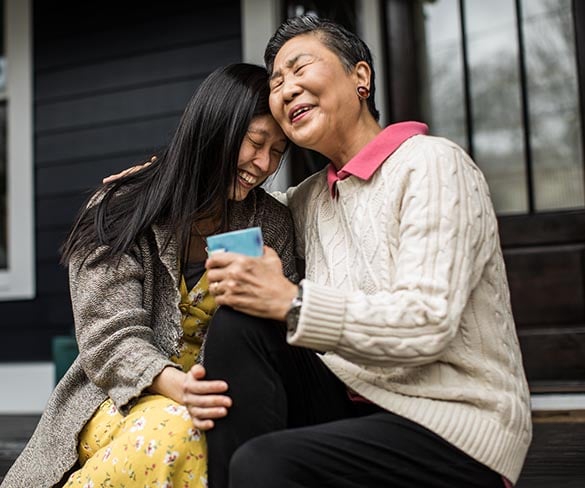 Paying for care
If you want to find out how you could pay for a retirement home, use our Care Costs Calculator.
Understanding your options
While they're the most well known, care homes aren't your only option. Find out about other potential options, such as home adaptations.
Adapting your home
Could some changes to your home make it better suited to your needs? Read more about the aids and adaptations that might be available.